About Us:
Dr. Day Care Learning Center provides care for children ages 6 weeks through 12 years old.  Learn more about our Infant, Toddler, Preschool, and School-Age programs by visiting our Programs by Age page.  We offer quality care and education 52 weeks of the year
Our special needs program, Therapeutic Child Care Services (TCCS), provides support to our classrooms through professional development and hands-on assistance from the TCCS Program Director and licensed Clinicians.  
School-Age classrooms receive additional support from our Kids Klub Executive Director and Education and Curriculum Coordinator.  Our School-Age classrooms provide before and after school care during the school year and offer full-day options during summer vacation and school holidays.
All early learning centers have a Nurse and/or Nurse Consultant to help with dispensing medications and to provide assessment, medical intervention, and monitoring of the health status of children within centers as well as monitor children's records and update health exams, immunizations, and lead screenings. The outside support staff is scheduled for health screenings and consultations throughout the year.
Center Features:
Breakfast, Lunch, & Snack included intuition
Weekly lesson plans aligned to state standards (RIELDS)
Monthly Curriculum
Educational Framework based on Teaching Strategies/Creative Curriculum
Assessments & tracking of milestones
Parent-teacher conferences
Tadpoles App for parent communication
Special education services (TCCS)
Enrichment programs and field trips
Special events and visitors scheduled throughout the year
Preschool graduation ceremony
DHS licensed
Nationally Accredited!
BrightStars Rating: 2 Star Rating
Capacity: 53
License Number: 33472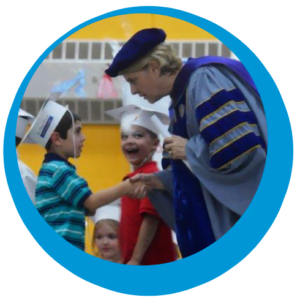 Philosophy
Developmental / Play Based
Services
Financial Assistance Accepted
Certifications
Currently and Actively Licensed
Contact This Business